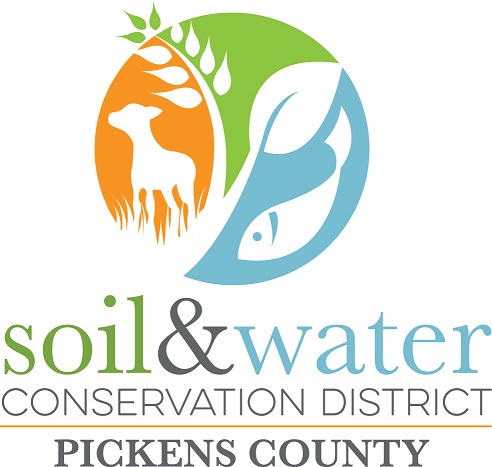 Monthly Board Meetings
When:
Second Thursday of each month, the board does not meet during the months of July and December
Time:
8:45 a.m.
Where:
Pickens Soil & Water Conservation District office located at 144 McDaniel Avenue Pickens, SC 29671
Upcoming Events
Keep checking here frequently for added events
Due to public health concerns the monthly board meeting for May 14, 2020 has been cancelled
Our next Board Meeting is June 11th at 8:45 am. Details of how the meeting will be conducted will be announced, here, on the website andon our social media the week of our board meting.
Oolenoy River Watershed Conservation District Board of Directors Monthly Meetings
All meetings will be held at the Pumpkintown Fire Department
4205 Pumpkintown Hwy Pickens, SC 29671
Regular meetings are the 4th Thursday of each month. Meetings begin at 6:30 p.m. unless noted otherwise.
Special meetings and agendas will be posted on the outside bulletin board at the fire station. Public input will be allowed at regular scheduled meetings and other meetings as the agenda allows.
Our next board meeting is Thursday, May 28, 2020 at 6:30 p.m.