144 McDaniel Ave., Pickens, SC 29671
E-mail: pickensswcd@gmail.com
Phone number - 864-878-6155
We are a working field office, so our in-office hours vary Monday-Thursday. When you plan to visit the office, please call 864-878-6155 to make sure someone will be available to welcome you or you can e-mail us to schedule an appointment.
We look forward to your visit!
The Pickens Soil and Water Conservation District is
dedicated to natural resource conservation in Pickens County since 1937.
Help us continue this mission by donating now
In observance of South Carolina Arbor Day on Friday December 6, 2019, the Pickens Soil & Water Conservation District along with Kings Sunset Nursery worked together in donating three Kousa Dogwood trees to the Youth Leadership Academy of South Carolina located in Pickens, SC. The students celebrated South Carolina Arbor Day by planting the trees on their school campus.
Thank you Kings Sunset Nursery!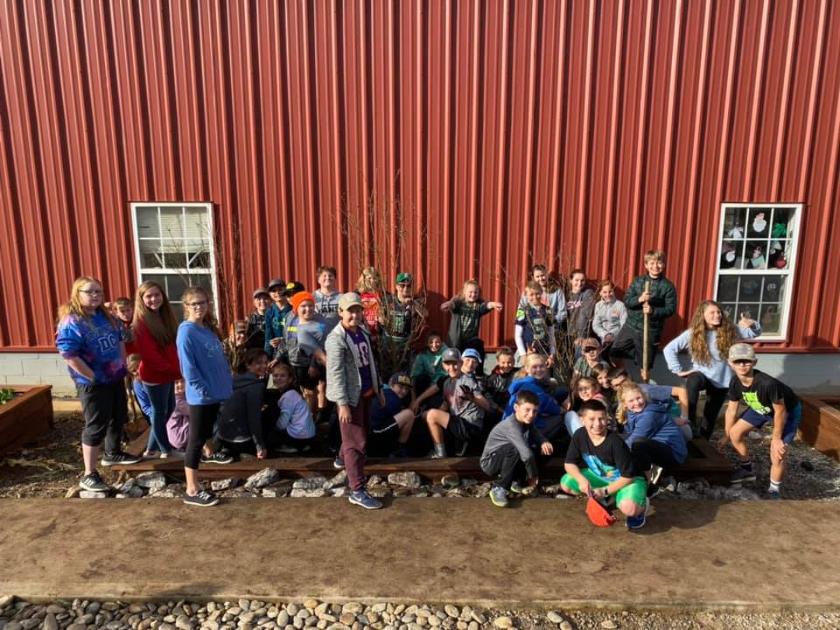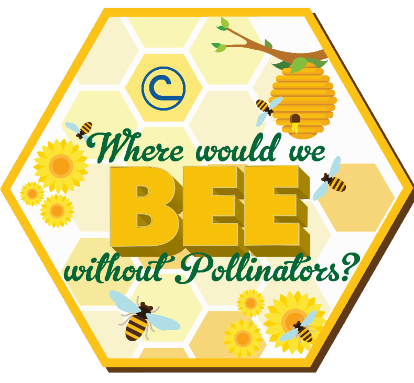 The 2020 Youth Conservation Poster Contest is open to all public, private and home-schooled students in grades K-12 in Pickens County!
The Pickens Soil & Water Conservation District invites students to combine artistic skills with scientific knowledge to illustrate the theme:
"Where would we BEE without pollinators?"
Entries are due by Thursday April 23, 2020 by 2:00 p.m.
Contact us today to schedule your classroom presentation! Phone: 864-878-6155 or Email: pickensswcd@gmail.com
Twelve Mile Watershed Work in Progress
Thank You Pickens County Council for your support and help on the repairs of the watershed structures in the Twelve Mile Watershed! We would also like to Thank~ Pickens County Emergency Management, NRCS, SC DHEC and McCall Brothers Diving! We're grateful for your support!
The Pickens Soil & Water Conservation District along with the help of Pickens County Council, Pickens County Emergency Management, NRCS, SC DHEC and McCall Brothers Diving, has completed upgrades on six of the seven watershed structures in the Twelve Mile Watershed. The flooding disaster that hit our state in 2015 made us more aware of the need to keep all of the flood control dams in proper operating condition. Work on the seventh and final structure is scheduled for the Fall of 2019.
The purpose of this repair work was to replace the gate system and hardware that has been in place for some 30 plus years. All of the new hardware installed in the watershed structures was inspected by USDA-NRCS and SC DHEC personnel. Dam safety is the art and science of ensuring the integrity and viability of dams such that they do not pre-sent unacceptable risk to the public, property and the environment. The Pickens Soil and Water Conservation District is dedicated to the safety of the residents in Pickens County!
THANK YOU PICKENS COUNTY COUNCIL!
Using No-Till this Fall
Give your farm a rugged, natural look
By Spencer Miller
Many farmers till during the fall. This year, we encourage you not to. Leave it be, let it grow. Save time, money and improve your soil's health by joining the farmers who observe "No-Till November."
The idea for No-Till November came to Neil Sass, an agronomist with USDA's Natural Resources Conservation Service (NRCS). "I'm always thinking about new ways to talk about soil health," Sass said. "I thought 'Hey, No-Shave November is a good way to highlight men's health, why not promote No-Till November as a way to highlight Soil Health?' It seemed like a pretty good fit."
The analogy does fit. Soil is like the skin of the farm: it's a nourishing barrier for what grows above and beneath. But whereas a shaving razor stops at the surface of the skin, tillage rips into the soil and can inflict harm. "Tillage is a dramatic thing with respect to the soils," said Sass. "For everything living in the soil, it's akin to an earthquake, tornado and fire happening, all at the same time."
Why is the practice still so popular? "It's just something we've always done," he said. Tillage has been practiced for generations, which means it can be accepted uncritically as a necessary part of farming. That used to be true, but not anymore. As Sass explains, "We had to till for a while, just to grow crops. We didn't have equipment and tools for weed control or preparation of the seed bed." But steady advances in technology since the 1970s – both in farming equipment and crop genetics – mean that tillage is no longer necessary.
Repeated tillage undermines soil structure and reduces aggregate stability; it breaks down organic matter and drains carbon from the soil. "Sometimes we say quitting tillage is like quitting smoking," said Sass. "It's hard. Even when you know the costs, quitting is hard."
No-till is one of the key practices of soil health management systems. According to Sass, the benefits of no-till grow over time and spread far beyond your farm. With no-till, you can improve water quality through prevented erosion. Your soil structure will remain intact, able to absorb more water and handle heavy rain. No-till keeps your soil on your field and out of the watershed.
And if those aren't enough reasons to "keep the stubble," Sass proffers some bottom line benefits for farmers, too: No-till will save you time and money. You'll spend less time on your tractor. You'll use less fuel. You'll have less wear and tear on your equipment. No-till is a win-win for your soil and for your pocketbook. "When you have the support of trillions of microbes, you can grow more with less," Sass said.
This fall, consider the benefits of no-till through the lenses of soil health, water quality, economics and beneficial microbes. NRCS helps farmers, ranchers and forest landowners plan and implement a wide variety of conservation practices, including no-till.
To learn more about available conservation practices, contact your local USDA service center. You can also learn more on NRCS' Soil Health webpage.
Additional resources:
Learn about No-Till Drilling and how you can improve your soil, add organic matter, retain moisture and have greater yields. Learn More >
Soil is a living and life-giving natural resource. As world population and food production demands rise, keeping our soil healthy and productive is a paramount importance. So much so that we believe improving the health of our Nation's soil is one of the most important conservation endeavors of our time. NRCS
The NRCS offers voluntary programs to eligible landowners and agricultural producers to provide financial and technical assistance to help manage natural resources in a sustainable manner.
Through these programs the agency approves contracts to provide financial assistance to help save energy, improve soil, water, plant, air, animal and related resources on agricultural lands and non-industrial private forest land. Please visit their website, www.sc.nrcs.usda.gov, or call our office, 864-878-6155, for more information.
Funding Available For Cold Storage Cost Share Program
COLUMBIA – The South Carolina Department of Agriculture (SCDA) and the South Carolina Specialty Crop Growers Association announce the Cold Storage Cost Share Program, funded through the United States Department of Agriculture's (USDA) Specialty Crop Block Grant.
Through this program, farmers are eligible for a reimbursement of up to $750 for installing a Cool-Bot cooler system for the holding of specialty crops. This system can be used on an affordable walk-in cooler powered in conjunction with a standard air conditioning unit. The Cool-Bot system uses multiple sensors, a heating element, and a programmed micro-controller to direct the air conditioner's compressor to cool the room to 36°, without ever freezing up.
Eligible farmers must meet and agree to the following criteria:
Must be a South Carolina farmer

AND

must grow specialty crops.
Attend a food safety workshop hosted by SCDA or Clemson Extension. Proof of attendance must be provided in application for reimbursement.
Sign an affidavit with SCDA to ensure cold storage unit will be used solely for the handling, holding, and distribution of specialty crops.
Provide primary source documentation for all expenditures related to installation of the cold storage technology unit.
Enable an on-site audit by key SCDA personnel to authenticate cold storage technology is being used solely for specialty crops.
Provide data, information, statistics and/or testimonials after six and twelve months of installation of the cold storage unit to SCDA for tracking project success.
While there isn't a due date to apply for reimbursement, funds are limited. For more information, contact SCDA's Emily Joyce at 803-734-2224 or ejoyce@scda.sc.gov.
Pickens Soil & Water Conservation District
144 McDaniel Avenue Pickens, SC 29671
P.O. Box 245
Phone: 864-878-6155
Email: pickensswcd@gmail.com