The Pickens Soil and Water Conservation District is dedicated to natural resource conservation in Pickens County since 1937.
PSWCD is located at 144 McDaniel Ave., Pickens, SC 29671
Office hours - 10:00 - 2:00, Monday - Thursday
Phone number - 864-878-6155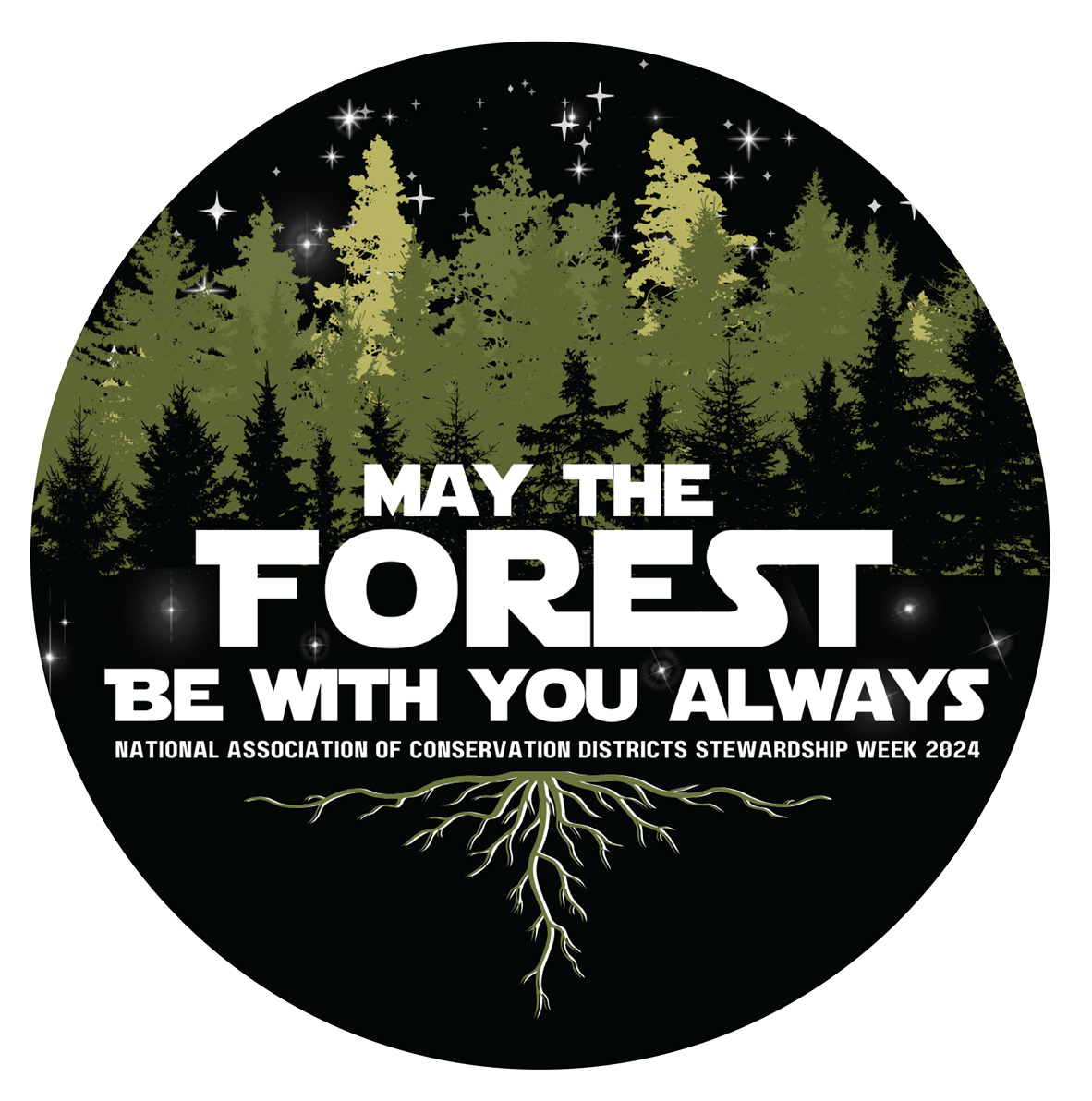 2016 NACD Poster, Essay & Photo Contest Theme:
"We All Need Trees"
The National Conservation Contest is open to Kindergarten—12th Grade students. Homeschool, Private and Public Schools are welcome to participate. Sponsored by: Pickens County 4-H, Farm Bureau, Pickens County Stormwater Partners, Clemson Extension, and Forestry. Please contact Pickens Soil & Water Conservation District for more details at: 864-878-6155.
2016
South Carolina Envirothon
"Invasive Species"
2016 Dates to Remember:
January 22, 2016: Training Registration Deadline
February 6, 2016: Coaches' Training
April 8, 2016: Team Registration Deadline
May 13, 2016: State Competition
The Envirothon is North America's largest high school environmental competition. It is a hands-on outdoor competition geared for teaching 9-12th grade students about the environment and natural resources. Teams of 5 students are tested on their knowledge of aquatics, forestry, soils, wildlife, a current environmental issue and an oral presentation. The topic for 2016 is Invasive Species: A Challenge to the Environment, Economy and Society.
In observance of South Carolina Arbor Day on December 4, 2015, some Pickens County Students planted a tree.
Teddy Bear Magnolia trees were donated by King's Sunset Nursery. Teddy Bear Magnolia origin is from Seneca, SC. It was propagated and named by Head lee Nursery. Now it is grown through the United States.
If you would like to know how to get your school, teachers, students, and children involved in education activities please contact Pickens County Natural Resources Education Council at 864-878-6155. PCNREC consists of Pickens Soil & Water Conservation District, Clemson Extension, Pickens County 4-H, Farm Bureau, and Forestry. Education activities are sponsored by United States Department of Agriculture, Natural Resources Conservation Service, SC Department of Natural Resources, and the National Association of Conservation Districts.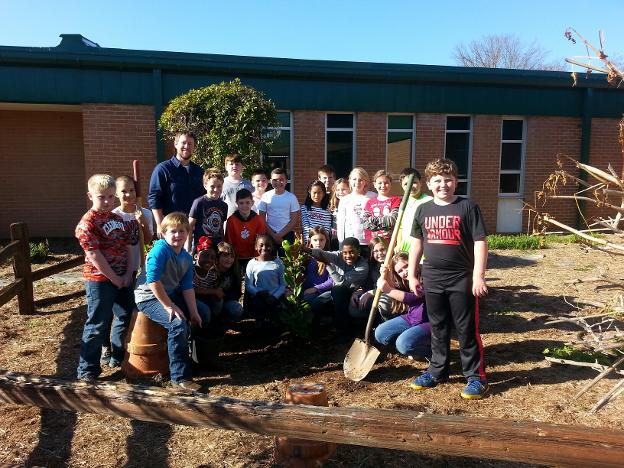 Pictured above is Ben Fowler's 4th Grade Class at Forest Acres Elementary School in Easley. The tree was planted at the entrance of the school office.
Pictured below is Andy Little and Cindy Gravely's 6th Grade Classes observed by three 8th Grade Students at the Youth Leadership Academy in Pickens. The tree was planted where outdoor classes are held.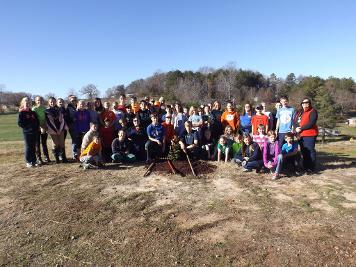 The NRCS offers voluntary programs to eligible landowners and agricultural producers to provide financial and technical assistance to help manage natural resources in a sustainable manner.
Through these programs the agency approves contracts to provide financial assistance to help save energy, improve soil, water, plant, air, animal and related resources on agricultural lands and non-industrial private forest land. Please visit their website, www.sc.nrcs.usda.gov, or call our office, 864-878-6155, for more information.
Learn about No-Till Drilling and how you can improve your soil, add organic matter, retain moisture and have greater yields. Learn More >
Soil is a living and life-giving natural resource. As world population and food production demands rise, keeping our soil healthy and productive is a paramount importance. So much so that we believe improving the health of our Nation's soil is one of the most important conservation endeavors of our time. NRCS
Pickens Soil and Water Conservation District
144 McDaniel Ave. PO Box 245
Pickens, SC 29671
864-878-6155